Moderator: crazyankan
Crazy Editor!
Posts: 1040
Joined: Sun Nov 27, 2005 7:30 pm
Location: Tiphares/Sweden
You can find it under Downloads ---> Manga
---
---
Künstler
Posts: 2890
Joined: Fri Jul 06, 2007 3:08 pm
Location: São Paulo or Valles Marineris
Very good work!
The cleaning is excellent.
---
crazyankan wrote:You can find it under Downloads ---> Manga
Niiice! Thank you, thank you, thank you!

Just one or two snags:
1) in the last page (27) "liberty" is a bit misleading. "freedom" would have been a better choice. But maybe the other translators have had better reasons to choose this word over the most common one.
2) the first 2-pages spread (pp. 10-11) hasn't been remade in one image like the subsequent other one.
3) the leftmost baloon in the last frame on page 23 still contains original kanji so I've been left with the doubt that either it contained the rest of the sentence "My real desire was... !!!" or just one of the two sentences on the right of Igrec's head.
Apologies if this has come out as a bit of partypooper after this long wait, but I felt it was necessary to point out this kind of details

---
Points taken
Liberty vs Freedom... they pretty much the same, but indeed freedom might be easyer to read.
The pages 10-11... i dunno what went wrong :/
The kanji on page 23 probably screaming of sorts.
The 2 repeating lines are supposed to be there.
Anyway, can't have a rippersanime release without a v2
So i fixed the freedom and joined page part

Maybe a v3?

---
Crazy Editor!
Posts: 1040
Joined: Sun Nov 27, 2005 7:30 pm
Location: Tiphares/Sweden
This is the reason that we will do a volume release later(hopefully without all the mistakes

)
---
---
---
---
Awesome!!!
Thanks guys!!!!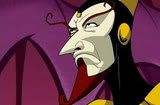 "Now Venture'll send Sampson after the rest of us, and he'll go all sickhouse on our asses.
I LIKE my ass, gentlemen!"
-The Monarch
---